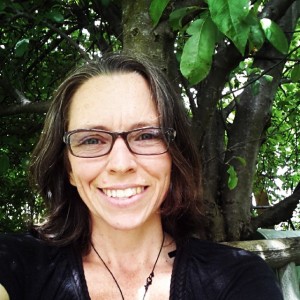 I am a licensed massage therapist in the state of Ohio. My experience includes working with MassageBar, Ohio Massage Therapy Professionals, and the Worthington Hills Country Club. In 2009, I started my private practice working out of an office in Clintonville providing Craniosacral Therapy and massage therapy. The primary focus of my work is Craniosacral Therapy for humans across the lifespan from infants to adults. I have a private practice in Worthington, OH, at 5900 N. High Street, Suite 110.
In addition to the trainings listed below, I expand my knowledge and awareness of somatic practices by studying with various teachers in the areas of Craniosacral Therapy, meditation, yoga, and dance improvisation. I love reading about related emotional and bodywork practices including BodyMind Centering, Continuum, and the works of Philip Shepherd and Karla McLaren.
Education
B.A., Experimental Media Art, Indiana University, 2000.
Western Massage Therapy, American Institute of Alternative Medicine, 2007.
Training

Craniosacral Therapy I & II, SER 1, SERTIP, Upledger Institute
Craniosacral Therapy Practitioner for monthly Free CST Clinic for Babies at Spirit of Healing since May 2014.
CST & Breastfeeding, Alison Hazelbaker (2016)
Clinical Neuroplasticity for Babies, I, II, III with Maxine Haller (2017)
Certified in the Hazelbaker Assessment Tool for Lingual Frenulum Function (2016)
Somatic Experiencing® Professional Training,  2016 cohort, Intermediate Level
Rhythmic Movement Training, Level 1
Reiki I & II
Neuromuscular Therapy
BodyTalk Access Technician